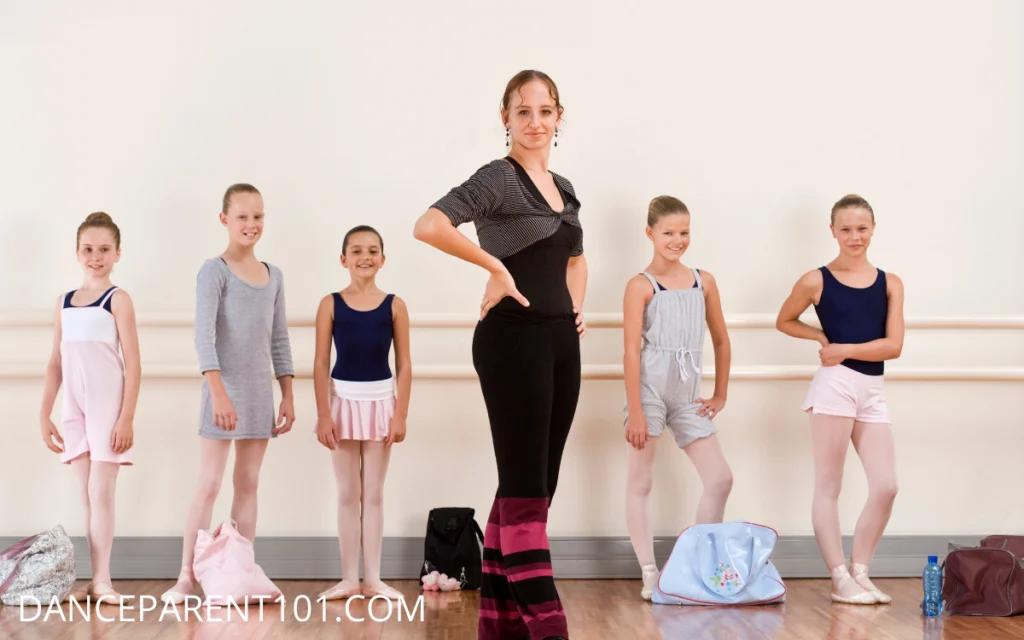 Choosing a dance school for your child can be a daunting task. There are so many different schools to choose from, and how do you know which one is the right one for your child?
When choosing a dance school the most important things to investigate are the experience of the teacher, the overall costs you will incur on top of actual tuition and whether they offer the style of dance your child is interested in learning.
If your child expresses interest in learning to dance, it's important to do your research before choosing a dance school. There are many factors to consider, such as location, curriculum, and cost. This guide will help you make the best decision for your child.
YOUR 6 STEP PLAN TO HELP YOU CHOOSE THE BEST DANCE OR BALLET STUDIO FOR YOUR CHILD!
1. Decide Whether Dance Classes are Right For Your Child.
Dance has many benefits for children which you can read about in our article The Amazing Hidden Benefits of Dance Lessons for Kids, but before you start looking for a dance class, ask yourself and your child the following questions:
1. Is your child ready for organized activity, left in the guidance of another person?
2. Some preschooler dance classes are run on the expectation that parents will be active participants in the lesson whilst others ask you to wait outside for the duration. Which would you prefer?
3. Is your child older? Discuss with them exactly what they want to get out of a dance class and consider what type of dance experience they are after? Do they want to perform, make a career out of dancing or just dance for fun?
4. Which style of dance were they wanting to try? Click here for our alphabetical list of dance styles!
If you are wondering which style of dance is the best to start with or how old they should be to get the best start in dance take a read of our articles:
---
2. Find Dance Schools That Appeal to You.
When starting to look for a dance or ballet school, there are a few different places you can look.
You can start by asking your friends or family if they know of any good schools in the area. You can also search online or in the phone book.
If you have a specific type of dance in mind, like ballet, you can also try searching for studios that specialize in that particular style.
Dance is a wonderful way to exercise and express yourself, so finding the right school that appeals to you and is in line with your family values and expectations is an important step in making sure you get the most out of your experience.
For more ideas on how to find a dance school read our article How to Search For & Find a Dance or Ballet School?
3. Research the Dance Schools you Have Found.
Although called research, this step isn't a homework assignment!
Infact it can be alot of fun!
Now is the time you can totally scroll through social media, go watch some performances and meet new people! Use the free printable we have created so you can write down everything you find out. Grab it from our Newsletter Member Vault here.
RESEARCH TACTIC 1 – STALK THEM!
If the dance studio has a website then devour it. Look at the photo's, flip through all the menus on their website and read the information given. Just be sure to see if they have used photos of their own kids or stock photos as this won't give you a great idea of what their studios look like if they do!
Does the studio have a YouTube channel with videos or snippets of classes on their social media accounts?
The school will usually also have a social media page such as Facebook or instagram.
Like, follow and stalk this as well.
It is a great place to read comments from other parents and get a feel for the atmosphere of the school.
Does it seem more recreational or performance and results driven even if the website seems to say otherwise?
RESEARCH TACTIC 2 – PHONE THEM!
Some teachers have a prospectus that they only give out to genuinely interested customers, or they may prefer for you to come and see the dance school in action where they give you the information you require at that time.
You should also be calling the studio even if they have a website.
You need to clarify information such as confirming the times of classes and prices or you might ask them for advice on the best class for your child.
We have created a whole list of questions you can ask in our article
RESEARCH TACTIC 3 – VISIT OR DO A TRIAL CLASS
Some schools have specific watch days, bring a friend day or they might be casual enough for you to sit in on the next available lesson.
You might find that if it is the beginning of the dance school year or the lessons are for a specific course of a specified length this may not be an option.
In this case, always book in for a trial lesson before you enrol and spend your money to ensure the school and studio are the right fit.
---
4. COMPARE AND ASSESS EACH SCHOOL ON YOUR LIST
Did you use our free printable to help you write down the details of all the dance schoosl you found? If so you should now have a list of your favorite dance schools and studios, but how do you know which one is the right choice for you and your child?
The following is a comprehensive list of the attributes you are going to want to assess when choosing a dance school. To read what you should be looking for, for each item on the list read our article 18 Things You Should Look Out For in A Dance or Ballet Studio!
The qualifications of the teacher
Which type of class or dance style do they teach
Policies on Concerts, Recitals, and performances
Their dance syllabus or curriculum
Recreational, Pre-Professional or Competition-based training?
Competitions, dance companies, and performance teams
Required uniforms and equipment
Personal grooming or appearance policies
Class sizes
Large school or small school
Parent Involvement
Music Choices
Communication and organization within the school
Tuition fees and other costs
Fundraising obligations
Scheduling, timing, and length of the lessons
The Dance Studio Facilities
Insurance and emergencies
Policies on Bullying and 'Dance Mom' drama
You can also access the free Assess and Compare worksheet from the Newsletter Member Vault – but if you already downloaded the list worksheet you will already have this one too!
---
5. CHOOSE YOUR SCHOOL!
After comparing and assessing in all the areas above, you should hopefully have a clear winner!!! Yeah go you!!!
But if you are still not sure, it is time to start asking your prospective dance teacher some questions.
Look at the above list of areas and think about which ones are most important to you, then write down some questions you could ask about those areas. You may be able to define your questions by reading more about each item in our article
Or you might find this article with a list of questions help get you started! You can pick and choose from the list or create your own to ask your prospective teacher to make sure their school is the right fit for you and your family.
---
6. ENROLL AND BEGIN LEARNING TO DANCE!
After all your research and effort the next step is to take the plunge and start.
Dance teachers really are professionals who work extremely hard at their craft and at the end of the day are running businesses that support themselves and their families.
Educating yourself about the ins and outs of your chosen dance school and the dance industry in general will not only make your time with your dance studio so much more enjoyable but will also help to keep the standard of dance schools, studios and teachers high, regulated and in general fun and great places for everyone to learn to dance!

Further Articles in this Series
How to Search For & Find a Dance or Ballet School?
18 Things You Should Look Out For in A Dance or Ballet Studio!
Important Questions to Ask Your New Dance or Ballet School!
Looking for a New Dance Studio? 4 Best Questions to Ask
15 Signs of a Bad Dance Teacher You Must Be Aware Of!
Other Articles You May be Interested in Reading