By Samantha Bellerose, B.Ed, Dip.Dance (Performing Arts)
If you or your kids love Dance and Ballet, there is no better day than on the day of love to celebrate the passion, joy, and art of dancing – through craft activities!
Some Valentines Day craft ideas for ballet and dance can include creating a dance and performing it to the people you love, making heart frames for dance photos, DIY flower bouquets, dance-themed valentines cards, or writing about all the ways you love dance!
There are lots of ways to help your dancer celebrate Valentine's Day as well as their love of dance through craft activities. I hope you enjoy my Valentine's day ideas for craft, activities, and gifts for dance lovers.
Fun Fact – Did you know that Valentine's Day is celebrated on February 14th each year. This date was chosen because it was the feast day of St. Valentine, who is believed to have died around 270 AD. The celebration has become associated with not just romantic love but celebrating the love between people.
The following article contains affiliate links. When you click a link you may be taken to another website and if you purchase items Dance Parent 101 makes a small commission at no extra cost to you! It just helps us to continue to write and create free helpful content for you!
Secondly – it was hard to find ideas that were just for dance – so until I have the time to do all of them myself, for some I have written about how you can change the idea to be dance or ballet orientated! And if you are after even more craft ideas for dance check out our article all about craft for dancers here!
Valentine's Day Craft Ideas for Ballet & Dance
---
1. Why Do you Love Dance?
Cait the author of The Dance Buzz blog did an activity with the students of her studio where they filled in heart shaped pieces of paper with the reasons they loved dance!
This is a super cute idea for a dance class or that you could even do in your own home, getting all the members of your family to write in a heart something they love about dance or even about your dancer and tacking it to the wall on Valentines day! I find my kids love these kind of activities so much that the hearts end up on their bedroom walls so they can read what everyone else has said the whole year round!
---
2. Dancing Heart Craft?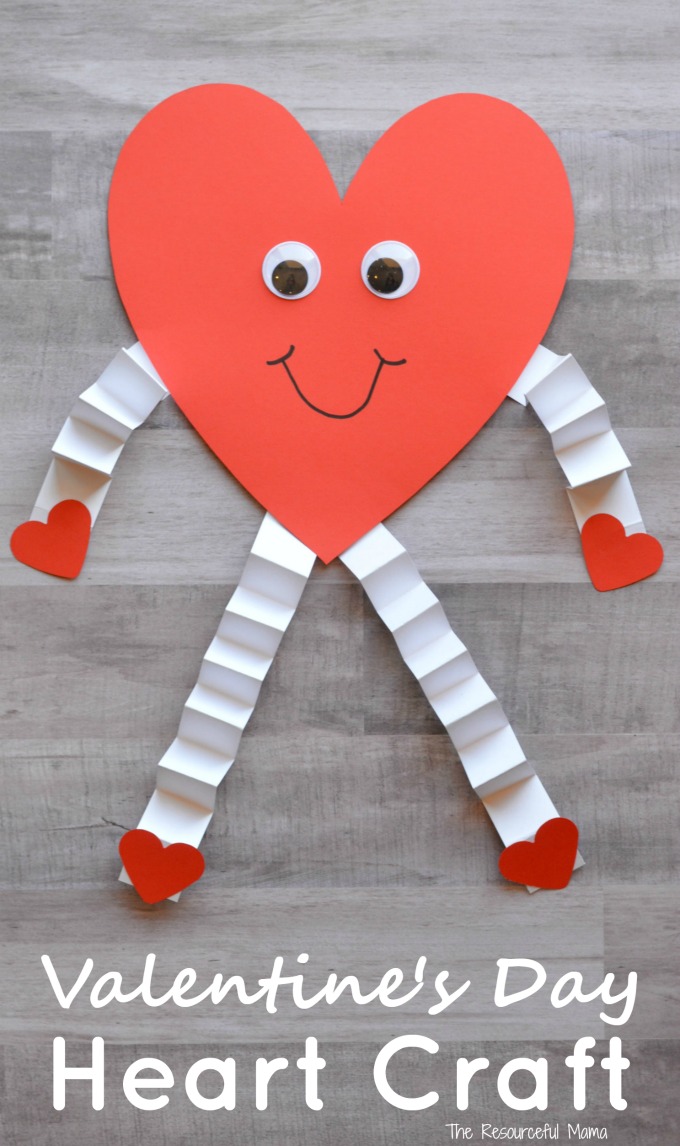 Kim at The Resourceful Mama made these super cute Hearts, that I like to think of as dancing hearts!
You could get your kids to put ballet or other dance shoes on the feet instead of hearts to make this more dance themed or even add a tutu.
To check out the instructions for this craft you can go to the website here.
---
3. The Dancers Bouquet of Flowers
Bouquets of flowers and ballet go hand in hand!!! – I actually have an article on this website about whether you should give flowers to your dancer after a recital which you can read here.
So why not spend some time crafting the perfect balletines bouquet with your dancer! Here are a few ideas with links to their websites for instructions.
Add some ballet or dance-themed trinkets to really make your passion for dance stand out!
---
4. Valentines Day Cards
Of course, Valentine's day could not be complete without a card! Here are some dance-themed DIY cards that you can easily add the words 'Be my Balletine' or 'You are Tu Tu Cute'! Click on the image to go to the website for instructions on how to make the card and give the crafter your support with your visit to their website!
---
5. Valentine Balloon Craft?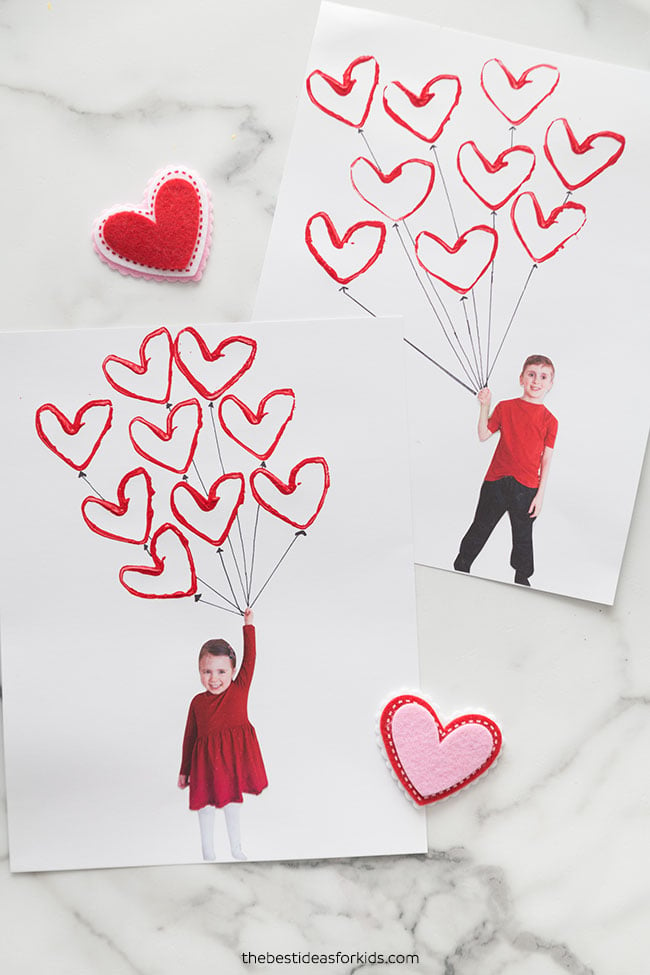 So this doesn't seem very dance or balletic right now, but just imagine the photo being of your dancer in their ballet or dance gear striking a dance pose holding the balloons and there you have it – a dance-themed valentines craft that can also be used as a card or gift for a loved one.
Check out the instructions for this craft at The best Ideas for Kids here!
---
6. Valentines Dancing Ribbons?
Jennifer at Early Learning Ideas made these easy and simple dancing ribbons. She used a set of Valentines day themed stickers and red and pink colors to hone in on the love theme.
You can check out this craft on her website here!
---
7. Heart Decorated Dance Shoes!
Does your dancer have an old pair of ballet or pointe shoes? There is a real movement going on where dancers take their old shoes and decorate them for display! Below you can see some of the different designs people have shared on pinterest – but you could do yours in a valentines theme to show your love of dance!
---
8. Heart Framed Dance Photo?
Another fun craft idea could be creating a heart-shaped frame to put a photo of your dancer in. This could be given as a gift to a grandparent or even just kept as a keepsake to display at home. Either way, your dancer will be able to see and share not only their hard work on their craft but their hard work and passion for dance!
---
8. Create a love themed dance?
Although not a craft activity – a valentine themed activity for your dancer could be choosing their favorite song about love and then creating a dance to that song to perform to their loved ones.
Your dancer could choose or make a costume, make props, tickets and more!! They could put on a whole production – even if it is only a few minutes long – which would be a fantastic opportunity for them to perform and show you all the skills they have been learning in class.
---
All images have been sourced first through Pinterest. If there was no link to a website – the Pinterest URL has been used. I am more than happy to link to your website if an image that appears here belongs to you and I have not done so already! Please use the contact form in the footer to contact me about this!
Samantha xx