So you're ready to attend your first dance convention weekend! Excitement is in the air, entry fees have been paid, and now all you have to do is…pack an entire Dream Duffle full of dance clothes!
Dance conventions are a great chance to express your personal style, but you also have to consider these top 5 tips for what to wear to a dance convention.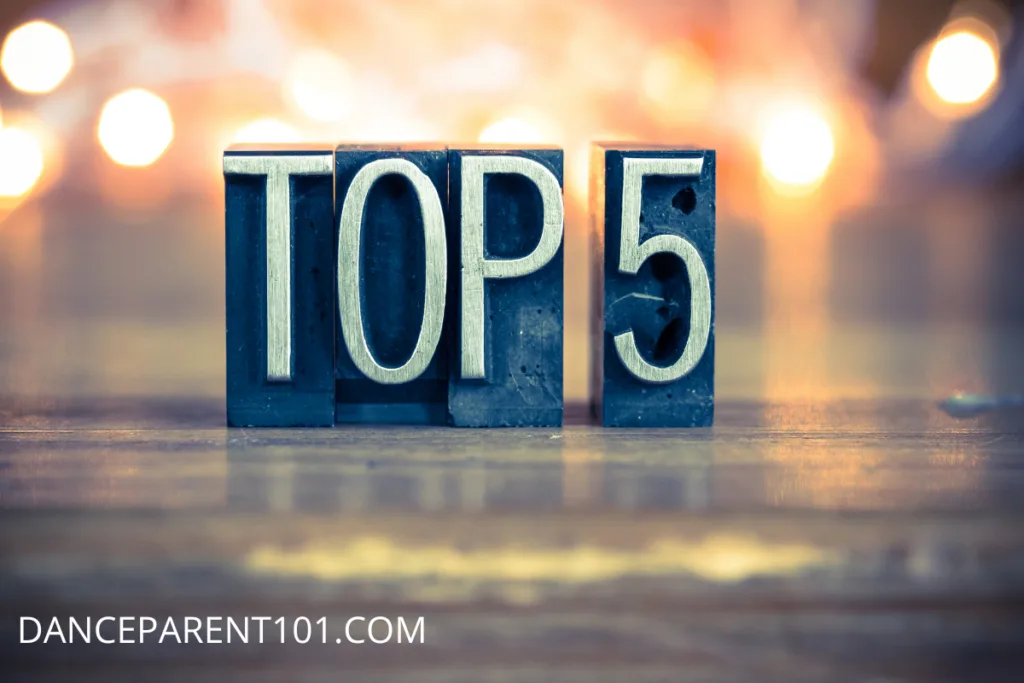 Every dance convention is different, so be sure to consult their info packet about what to wear.
For even more about what to expect at a dance convention, read our article What is a Dance Convention? – The Info You Need To Know!
Tip #1 – Dress For The Style of Class You're Taking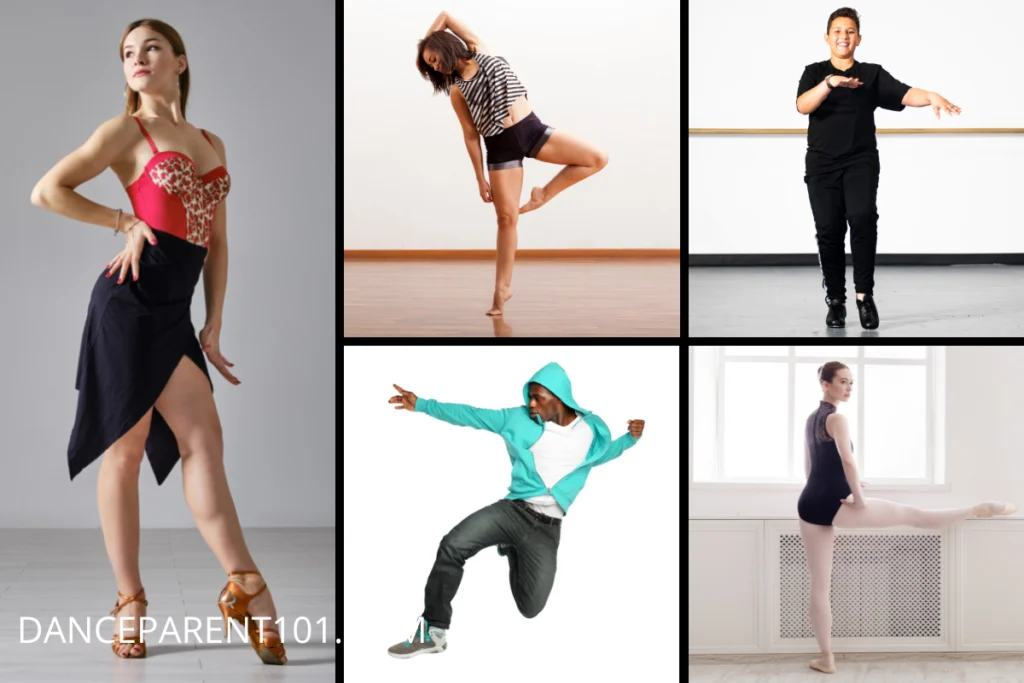 Dance conventions consist of multiple styles of dance classes, from classical ballet to krumping to Fosse-style jazz.
For more on these styles of dance and more, read our handy guide The Ultimate Alphabetical Guide to Different Dance Types, Classes & Styles!
When considering what to wear for the day, you have to take into account the kinds of classes you'll be taking.
For ballet class, you will want to dress in ballet attire. That includes tights, a leotard, and a bun. But, what happens when you have to rush directly to a hip-hop class?
Most dance conventions don't include changing breaks in the schedule, so you will have to get creative – and quick – about your clothing changes.
That leads to our next tip for what to wear to a dance convention!
Tip #2 – Dress In and Pack Layers
Since dance conventions don't build breaks into the schedule for "costume changes", you have to think ahead and plan for your dance day.
If your day begins with ballet, moves on to tap class, then to ballroom, and later hip hop, you will need to wear clothing you can easily take off and on in a public place.
Begin wearing a leotard, tights, and a bun for ballet. Then, for tap class, add leggings or dance pants on top of your tights.
You can keep the bun, or pull out the pins and leave the ponytail intact.
Moving on to the ballroom portion of the convention you can roll up your convertible tights and add a sassy skirt on top of the leotard to get that Latin ballroom flair.
Finally, finishing out the day in hip-hop, you can throw on a sweatshirt or t-shirt on top of your leotard, and pull those leggings or pants back on over your tights.
Feel free to let your hair down as well! It's the last class of the day; your scalp will appreciate it!
Tip #3 – Dress To Impress
Dancers who attend conventions are often there not only for fun and to learn, but for the chance to be noticed to win scholarships or assistant opportunities.
While the way you dress isn't the only thing being looked at when being considered, dressing in a way that sets you apart from others is helpful!
Dressing to impress can include wearing custom dancewear, bright colors, or unique pieces.
It can also mean simply dressing appropriately for each class, as mentioned above.
Dancers who take the time to carefully consider their presentation often get taken more seriously, as it shows that they pay attention to detail.
Showing up for hip-hop in ballet attire doesn't scream, "I'm here to get down and funky!"
Check out Dancewear Solutions for some great leotard options here!
Tip #4 – Wear The Correct Shoes
Wearing the correct shoes to class should be a given in OR out of the dance studio, but you would be surprised how often dancers at conventions show up with the wrong shoes simply because they forgot!
Make a checklist before you pack your dance bag the night before a convention to ensure you have all of your shoes. You may even want to bring an extra pair just in case!
If you are taking a class at a dance convention that you don't normally take, like Latin ballroom or tap, check with your teacher to see if there are shoes you can borrow from the studio or another student.
Find out more about choosing the correct shoes for dance classes by reading our article Ultimate Guide To Choosing The Right Shoes For Dance Lessons!
Tip #5 – Dress In A Way That Makes YOU Feel Your Best!
When it comes right down to it, you should always dress in a way that makes you feel great!
So, if you are not the type of dancer who normally wears bright colors and flashy outfits, don't!
You can still stand out at a dance convention by actively participating, being kind to other dancers, and working hard. What you wear is only one piece of the puzzle!
Check out Dancewear Solutions for some great leotard options here!
Other Questions You May Have About What To Wear To A Dance Convention
Can I Wear Dance Socks To Dance Conventions?
Yes, you can wear dance socks like Apolla Shox or Bloch Sox to conventions, as long as the instructors allow them.
Sometimes the flooring isn't suitable for socks, so make sure to also have a shoe of some sort in case you can't wear socks.
Do I Have To Wear A Crop Top?
No, you don't have to wear a crop top to a dance convention.
While there are many dancewear companies that specialize in two-piece dance attire, many dancers prefer leotards.
If your dancer prefers a two-piece, make sure to have them wear proper undergarments to ensure full coverage.
What Do Male Dancers Wear To Dance Conventions?
Male dancers can wear form-fitting athletic pants or joggers, and a t-shirt or tank top that allows for movement. Colors are the dancer's choice!
Boys should also strive to have the correct shoes at conventions.
How Do I Keep My Number On At Dance Conventions?
The easiest way to keep your number on is a safety pin or two.
Many dance conventions give dancers a paper or fabric number to pin or stick onto their dancewear to identify them for auditions.
If you choose to change outfits, you will need to take care of that number when taking it on and off. Use safety pins, or these handy Bib Ups to keep the number on.
By now you have all the information you need to show up to your first (or second!) dance convention prepared for anything! Dress your best, and you'll dance your best!
Other Articles You May Be Interested In: