By Samantha Bellerose, B.Ed, Dip.Dance (Performing Arts)
Do you love dancing? Or do you have or know a kid who loves to dance???
If yes, then you should definitely check out this article that we have curated with the best dance and ballet quotes.
These inspirational quotes will motivate any dancer young or old to succeed and push on with their goals. So when the going gets tough, our list will help your dancer to keep going!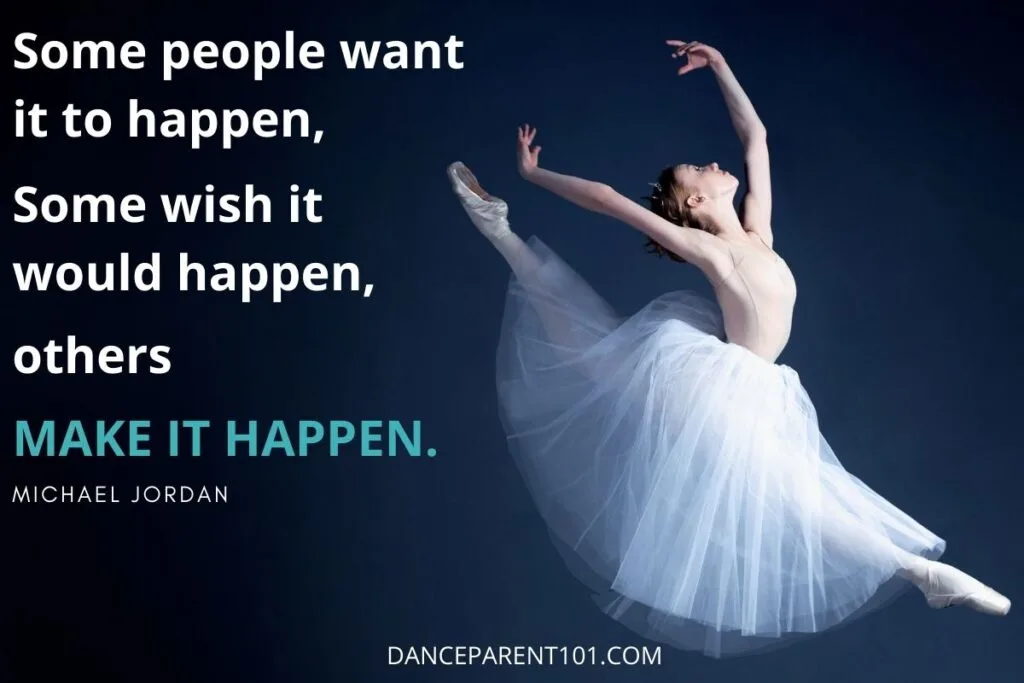 Whether you're looking for inspiration to take your dancing to new heights or want to know how to stay motivated during your next performance, these dance quotes will surely do the trick!
The quotes have been collected over time and I hope they inspire you when you need the extra motivation!
Scroll through the list or pin and save the images for inspiration. Enjoy these motivational dance quotes for dancers, choreographers and teachers!
---
Ballet is like writing poetry with your body. (Elif Shafak)
---
Ballet is good because it makes you stand up tall. (Carine Roitfeld)
---
A ballerina takes steps given to her and makes them her own. (Maria Tallchief)
---
Ballet is important and significant – yes. But first of all, it is a pleasure. (George Balanchine)
---
Plie is the first thing you learn and the last thing you master. (Suzanne Farrell)
---
A real ballerina must fill her space with her own personality. (Natalia Makarova)
---
The pain of discipline is far less than the pain of regret. (Devon Tuescher)
---
Dance is the conversation between body and soul.
---
Ballet is a framed painting with legs. (Ranulfo)
---
As soon as I hear music, something in me starts to vibrate. (Suzanne Farell)
---
Work like you don't need the money. Love like you've never been hurt. Dance like nobody's looking.
---
Life is the dancer and you are the dance. (Echhart Tolle)
---
Ballet is the universe of the imagination, a place of magic and enchantment, beauty and romance. (Trudy Garfunkel)
---
Dance every performance as if it were your last. (Erik Bruhn)
---
Practice is a means of inviting the perfection desired.
---
It's a wonderful thing to be able to dance, tell your body what you want it to do. (Suzanne Farrell)
---
You can't put ballet into words. That's why we dance.(Suzanne Farrell)
---
Dance is the joy of the movement and the heart of life.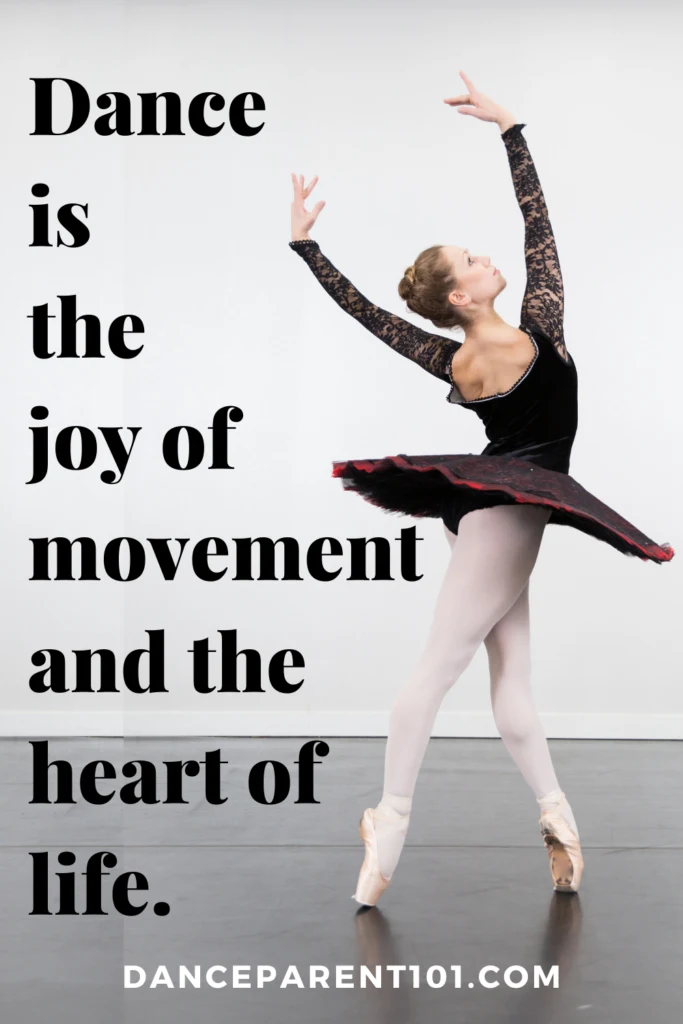 ---
Ballet is created on beautiful lines and shapes. (Martin Fridmann)
---
Ballet is a dance executed by the human soul. (Alexander Pushkin)
---