As a dance parent, you know that creating the perfect hairdo for your young dancer is an essential part of their performance. The sleek and polished look of a slicked back bun or ponytail is a classic choice for dance competitions and recitals. However, achieving that perfect look requires the right product.
In this article, we'll highlight the best hair gel for dancers that will help you create a flawless hairstyle that will stay in place throughout your child's performance.
The following products are those recommended and tried and tested by dance parents themselves – there is even a mystery product that I have added in that not many people would have thought to use… can you guess what it is???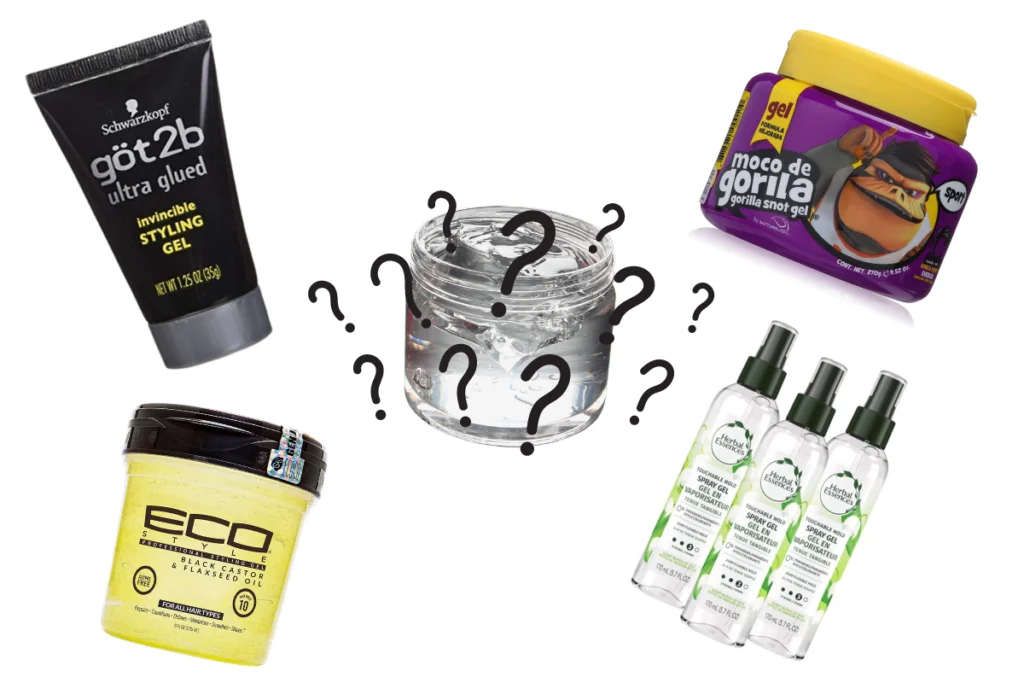 Top 5 List of Best Hair Gels for Dancers
Parents love Got 2b Ultra Glued Invincible Styling Gel because it is designed to hold hair in place, even during intense physical activity.
This means dancers' hair will stay put while they are performing on stage or practicing for hours on end. Additionally, the gel is water-resistant, which means it won't be affected by sweat or humidity, making it a reliable choice for performances or competitions.
Parents swear this product offers a strong hold without making hair feel stiff or crunchy. It also has a non-sticky formula, making it easy to apply and wash out.
But be pre-warned, if you have hair changes this stuff may not be what you are after, it offers serious hold!
---
This gel gets the tick of approval because it is designed to provide a strong hold without causing damage to the hair.
The gel is made with natural ingredients like black castor oil and flaxseed oil, which help to nourish and strengthen the hair while also providing hold and shine. This makes it a great option for dancers who need to maintain a specific hairstyle for an extended period of time.
Additionally, the gel is free from alcohol, which can be drying and damaging to the hair, and is easy to wash out.
Overall, parents appreciate that Eco Style Black Castor and Flaxseed Oil Styling Gel is a natural, effective, and safe option for styling their child's hair.
---
Parents love using Gorilla Snot Gel to style their dancers' hair because it provides an extremely strong hold that lasts all day.
This makes it a great option for dancers who need to maintain a specific hairstyle while performing or competing. The sports gel is re-activated by water and can be a great option for those needing to restyle their dancer's hair, although they have other formulas which are resistant to water as well.
Additionally, Gorilla Snot Gel has a non-flaking formula, which means it won't leave any residue or flakes in the hair.
Parents appreciate that this gel is a budget-friendly option that can hold up against even the most rigorous dance routines, making it a go-to choice for many dance families.
---
Parents love using Herbal Essences Hair Spray Gel to slick back their dancers' hair in a bun or ponytail because not only does it provide a strong hold without making the hair feel stiff or crunchy, you don't have to lather it over your fingers to apply it.
The gel spray formula makes it easy to apply evenly and precisely, allowing parents to achieve a sleek and polished look for their child's dance performance or competition.
Additionally, the formula is certified PETA Cruelty-Free, dermatologist-tested, paraben-free, mineral-oil free, color-safe, dye-free, and pH-balanced.
The spray gel is also easy to brush out and wash out, making it a convenient option for busy dance families. Overall, parents appreciate that Herbal Essences Hair Spray Gel is a reliable and effective choice for styling their child's hair for dance.
---
5. KY Jelly
Yep that is not mistake! KY Jelly!
This is a dance parent secret and one many parents keep 'really' secret by squeezing out the contents of the tube and repackaging it before their kids can ask them questions about the recommended use on the packaging.
However, there are many dance parents out there, especially those on the competitive dance circuit using this stuff weekend in and out who swear by it over gel.
Why – because they believe on their kids hair it doesn't flake, it provides the strongest hold, it is gentle on the hair and washes out easily without leaving any residue. Oh and it is cheap!
This one really is personal preference, but a lot of parents say once they have used it they would never go back to regular gel!
---
When it comes to creating the perfect hairstyle for your young dancer, the right hair gel is essential. The products we've listed above are some of the best hair gels for dancers on the market.
They are specially formulated to provide maximum hold and control, ensuring that your child's hair stays in place throughout their performance.
No matter which product you choose, make sure to follow the instructions carefully and use only the recommended amount.
With the right hair gel, your young dancer will look and feel their best on stage.